OK, so I'm not a proper blogger. I think that's been established by the amount of effort I put into my posts and the amount of time it actually takes me to post 'em up. However, I do enjoy sticking stuff up now and again, especially stuff that matters to me. This is one of those posts...
-------------------------------------------------------------------------------------
Anergic
is 18 year old noise musician, Darren from Glasgow. That's about 90% of the information he gives on his myspace page. However, who needs to read about a musician when you can
hear HIS music
.
Darren's music isn't so much heard as felt though. In his influences, he mentions "frequencies that make you feel fucked" and his "Anergic" alter-ego is a term referring to a lack of reaction by the body's defense mechanisms to foreign substances which are apt considering it feels like your brain has been infected by some sort of euphoric virus.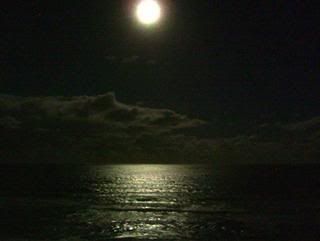 His self branding of being a "noise musician" doesn't really do much justice as it calls to mind the the cliched vision of art students hitting random instruments and calling it art. Below the head crushing feedback and the foreboding doom, Anergic shows a beauty, not least so in his more ambient works such as "Fallen Angels". Close your eyes whilst listening and you'll be floating on a sea of white noise while a world crumbles below you. Believe me when I say this - he is destined for greatness.
At the last chance I had to speak to him, he was working on 60+ pieces and had a growing obsession with Italian horror and their musical scores. There was also a mention of a collab between he and myself on a visual piece to accompany some of his works which has excited me quite a lot.
To the readers out there, to which I know there are very few, I urge you to destroy your ears and open your mind by getting your hands on some of this music.